This city in the Belgian province of West Flanders was so far my definitive highlight. I had very high expectations – but they were actually surpassed when finally arriving there.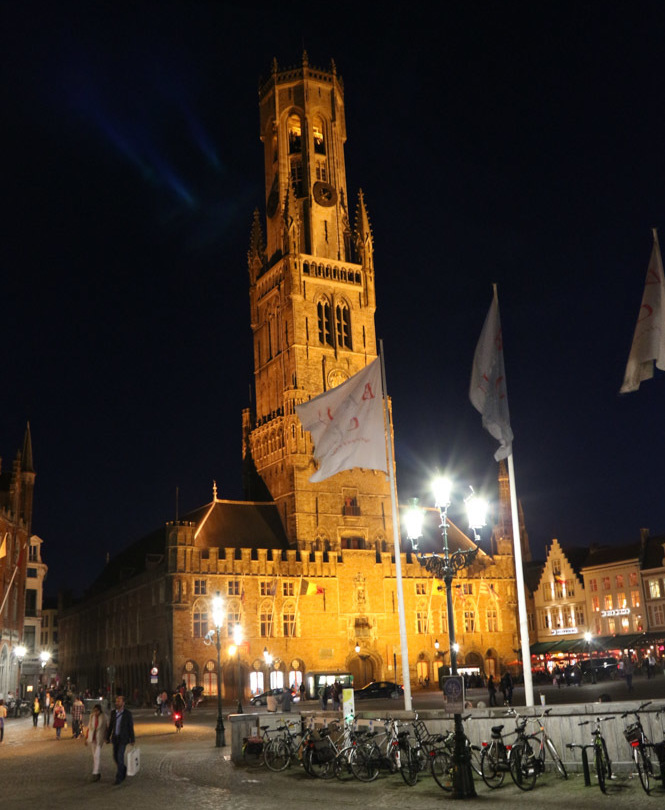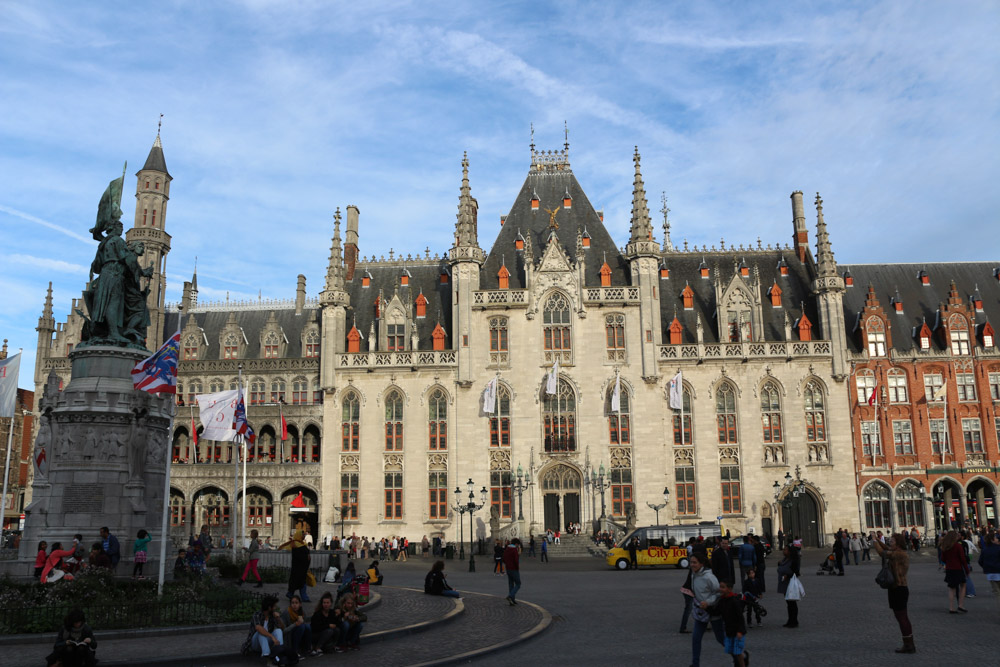 Most people associate Bruges primarily with the above pictures from the Markt (market square). The bell tower is one of the most known buildings of the city.
Bruges is however much more than just one square. And this is exactly what makes this city so special. On the following satellite image it is possible immediately notice where downtown is. You can still see the canals of the old city fortifications that surround the old city. It is oval-shaped and about 430 hectares in size.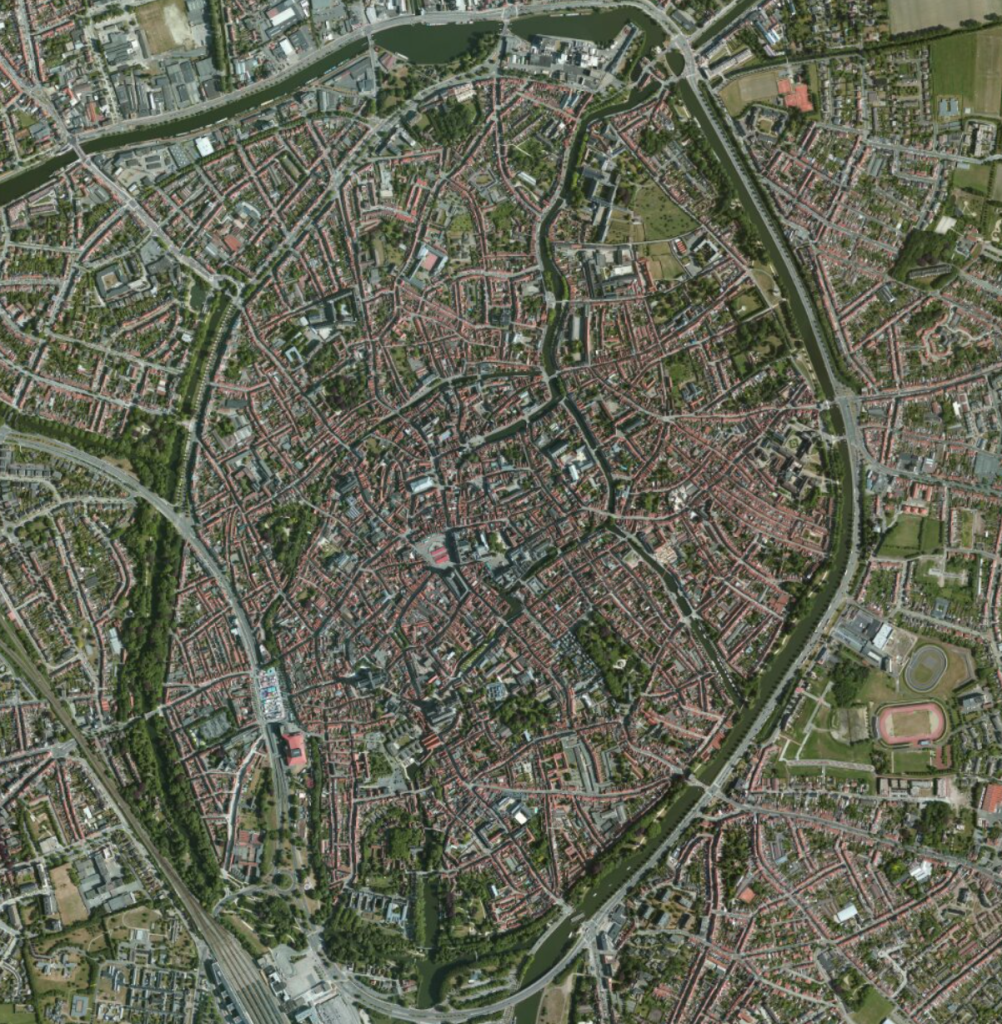 Inside the former city walls you can find a town that looks like it was beamed over from the Middle-ages. In the 15th century it was one of the richest cities in the world. It then later lost its direct connection to the see (due to silting). Also other cities like Antwerp were overtaking Bruges as the main centers of commerce in the region. As a consequence the city fell into stagnation and nobody invested in building for example new renaissance or baroque buildings. They city population dropped from 200'000 in 1650 to 50'000 by 1900. This left most of the medieval heritage in disrepair but more or less intact.
In the last half of the 19th century, Bruges became one of the world's first tourist destinations attracting wealthy British and French tourists. By 1909 it had in operation an association called 'Bruges Forward: Society to Improve Tourism.' After 1965 the original medieval city experienced a renaissance. Restorations of residential and commercial structures, historic monuments, and churches generated a surge in tourism and economic activity in the ancient downtown area. International tourism has boomed, and new efforts have resulted in Bruges being designated 'European Capital of Culture' in 2002. It attracts some 2 million tourists annually. (see related Wikipedia article section on the renaissance of Bruges)
The whole of downtown thus looks like a well preserved museum. Here are few examples from all over the city.
Basilica of the Holy Blood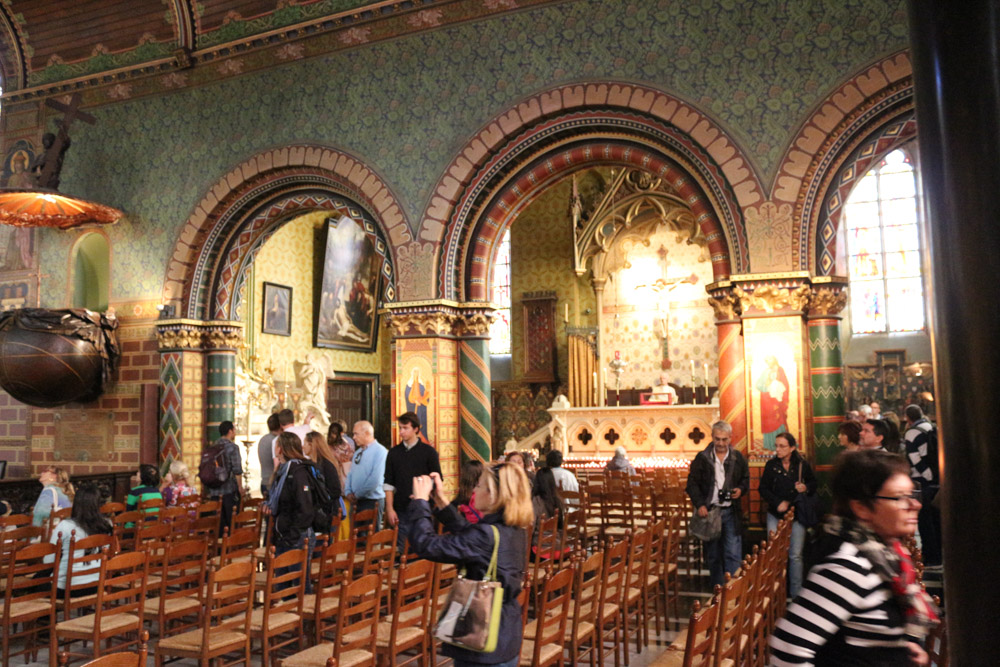 Canals
The Beguinage
Other sights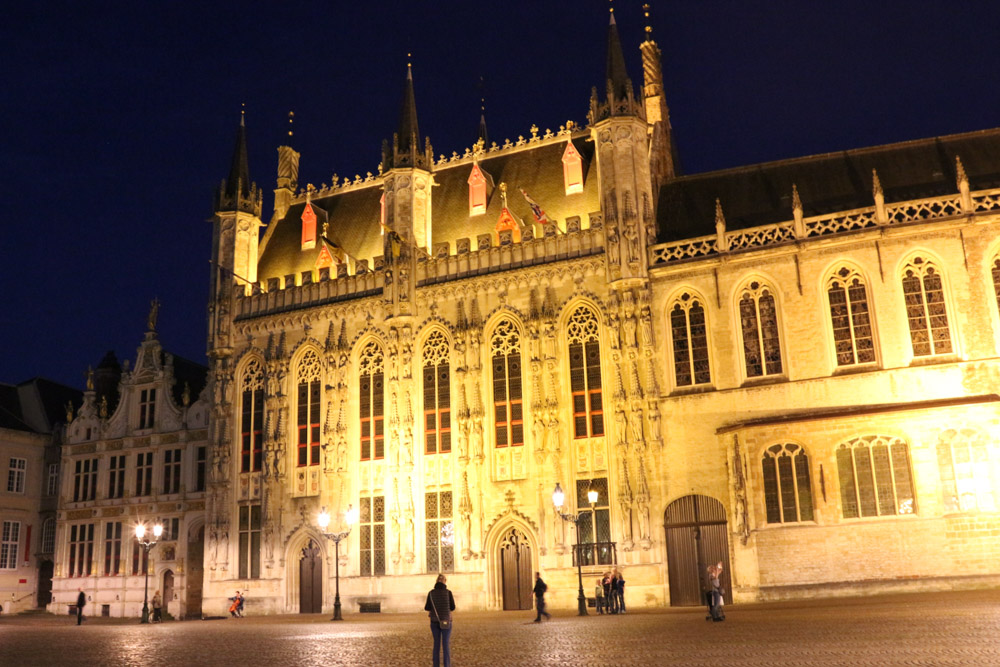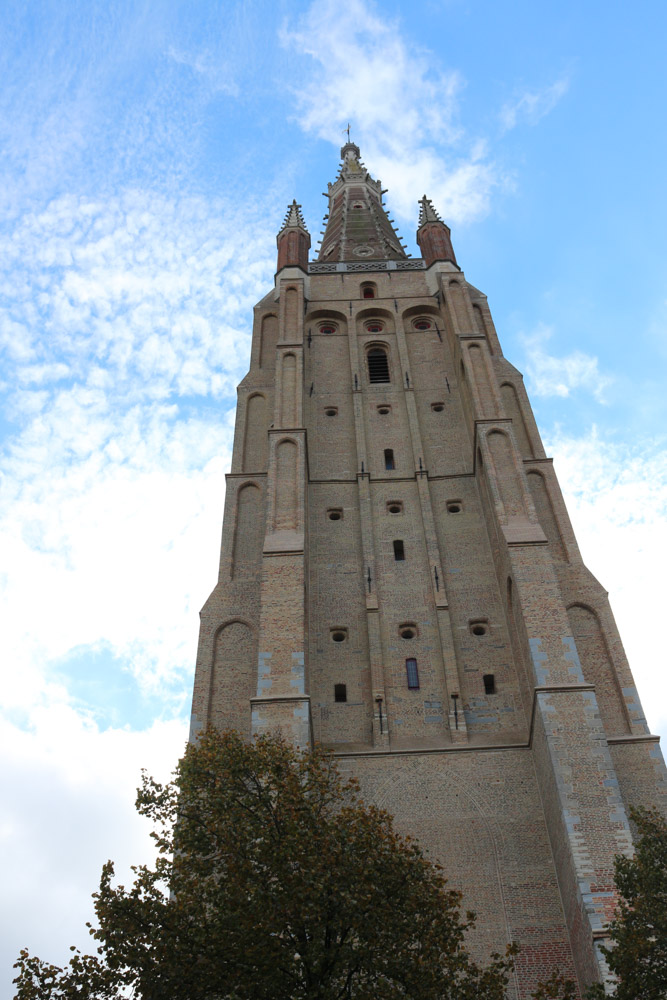 This city is one of the biggest treasure chests of medieval architecture I have ever seen. Probably it is even the biggest. There is also quite a number of museums and other attractions if it is raining. I can only recommend everybody to go there and explore the capital of West Flanders!
More pictures can be found in my gallery of Bruges.
During my extended weekend I also had the opportunity to visit the sea town of Oostende. The sandy beaches are really large. In the Atlantic Wall museum slightly west of the city it is possible to take a jump back in time to see that these beaches have also seen other times. The museum preserved a two kilometer section of defense bunkers that were built by the German army during the occupation of Belgium.