It seems to be somehow driven by my previous work that I have some interest in gas stations. So I used the opportunity of driving through Luxembourg to briefly stop at two of the largest retail stations in the world.
Luxembourg has much lower taxes on fuels than its neighbors Belgium, France and Germany. This is the reason why so many travelers fuel up their cars or trucks when they are in the country. The difference to Germany is for example probably around 20%.
Total station on A1/E44
The first station is on the border between Luxembourg and Germany. It is on A1/E44, close to Mertert. The station on the northern side of the motorway is currently flagged to Total.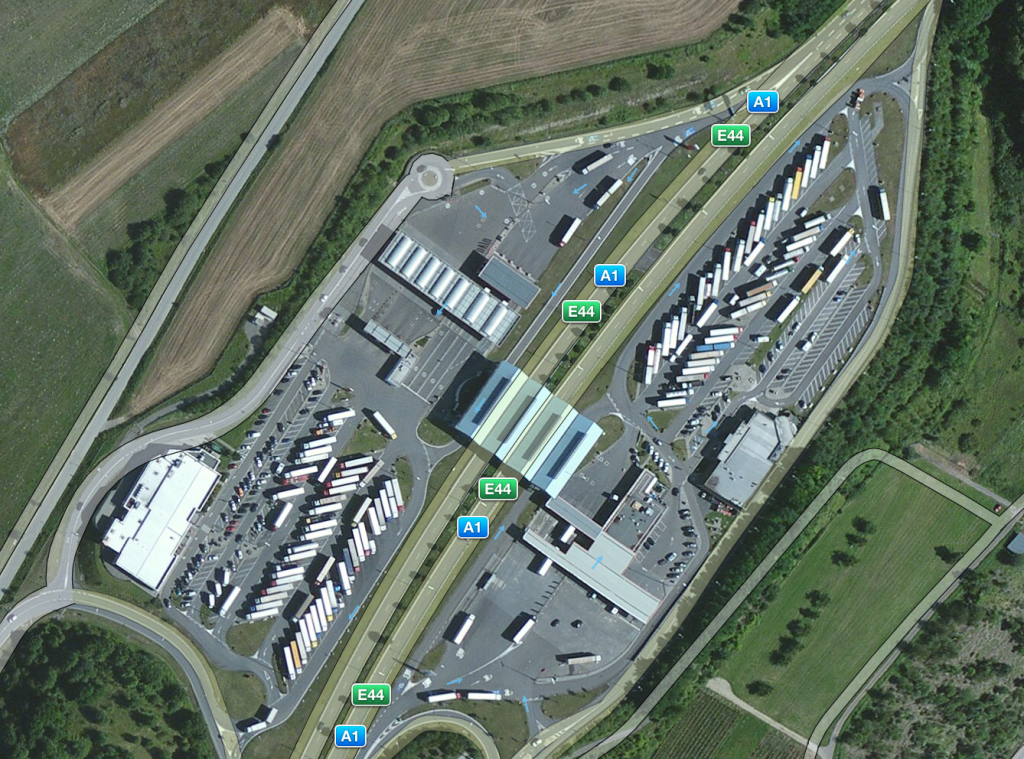 I read a few comments that it is even the largest gas station in the world. Am not really sure about this. It is big, yes. But it is not as big as I thought.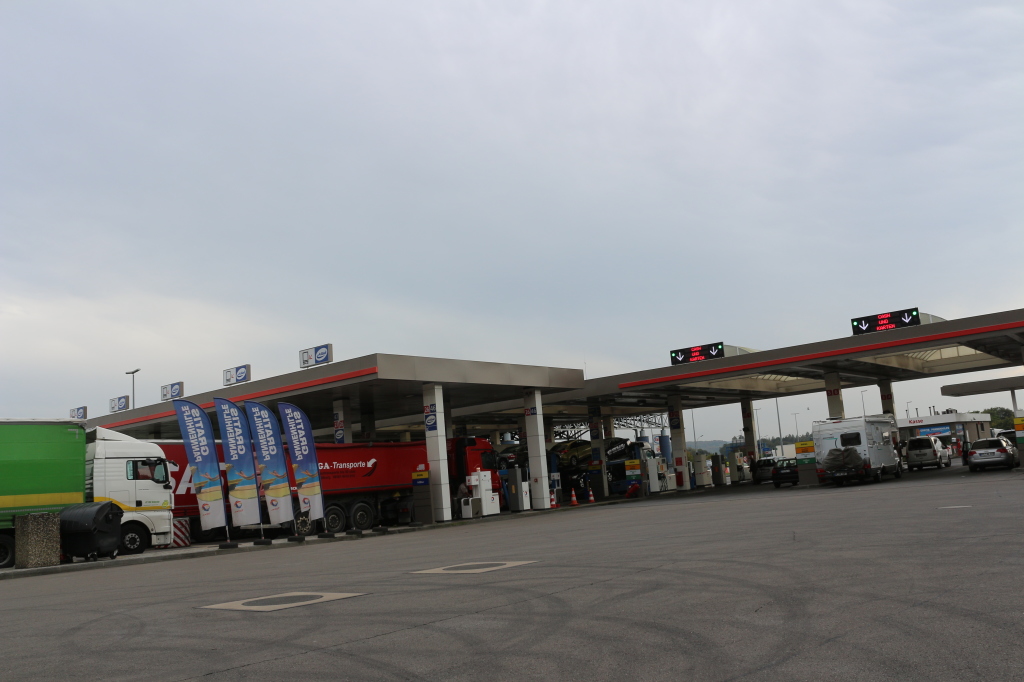 The station is split in two areas: One very large area is reserved for trucks. The other area is for cars.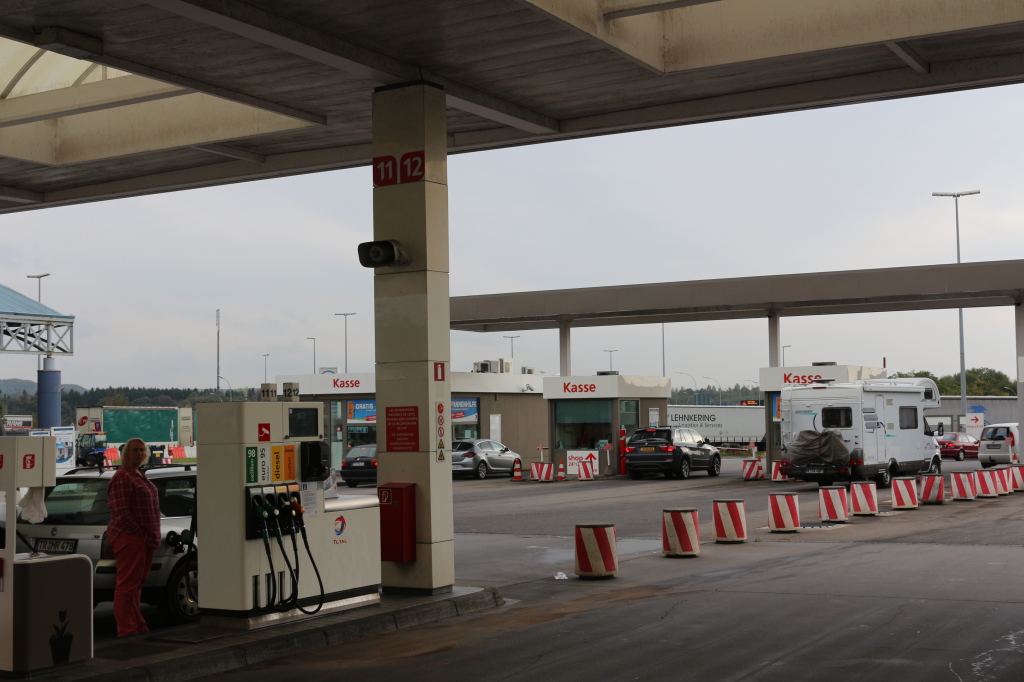 You can either pay at the pump (with credit card) or pay at the cashier. The interesting thing is that the cashier booth is behind the pumps. A barrier prevents that vehicles can leave without paying.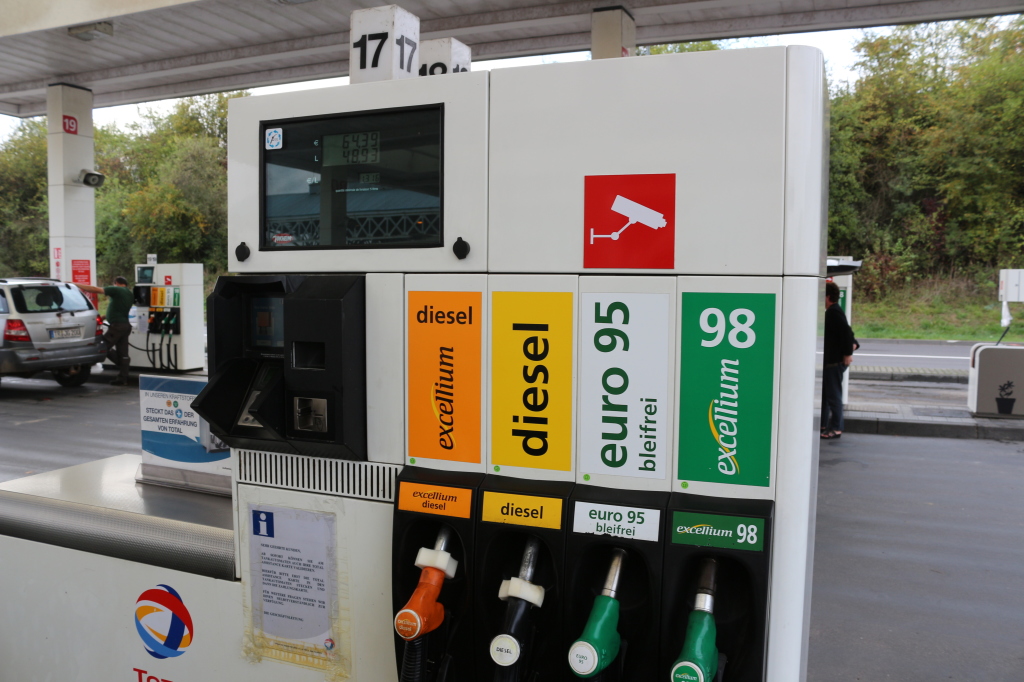 The pumps are not really something special. They are from Tokheim and look a bit run down. The payment terminal is directly built into the pump. Touch screen and pinpad are separate. The user interaction switches between these two devices. This is not ideal but most certainly related to EMV.
Overall this station is not special or unique in any way. It is just much, much bigger than the average station you can find anywhere else. I was actually hoping to see something innovative or special. But unfortunately the Total station is not really interesting.
Q8 station Aire de Capellen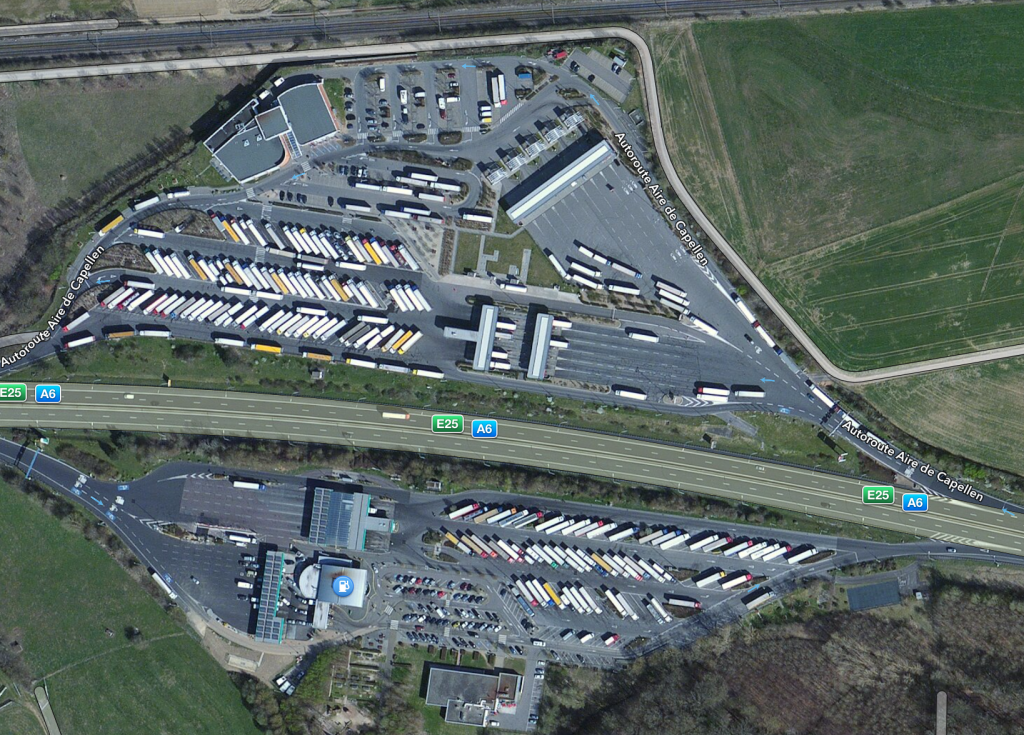 This station actually feels bigger than the Total station mentioned above. But I have not counted the number of fuel pumps and also have no clue which of the two have a higher throughput. So I might be wrong.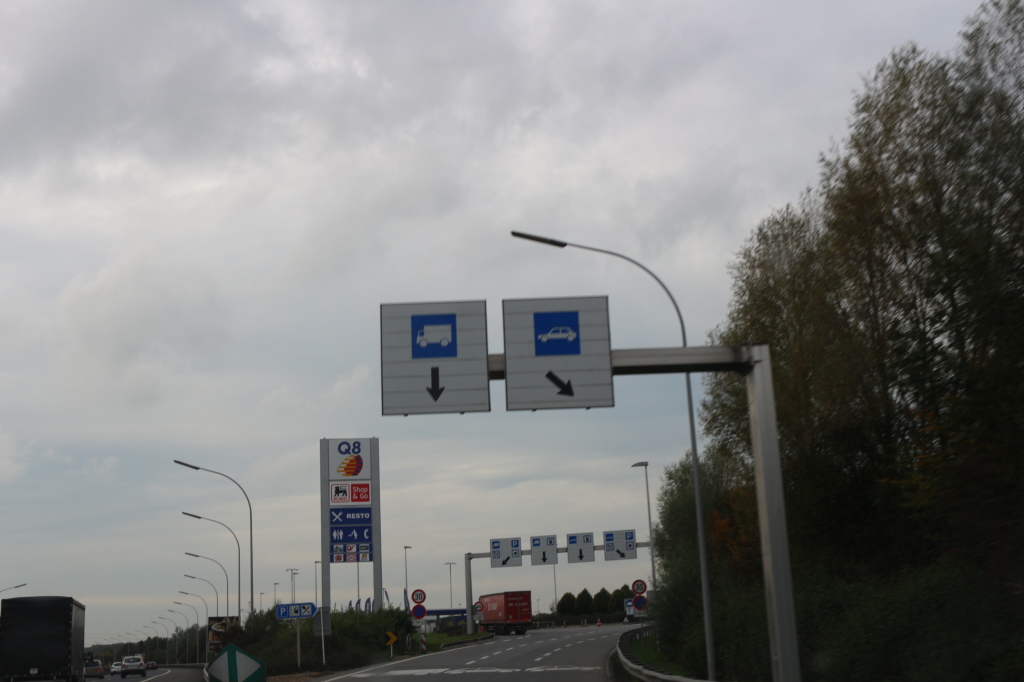 Fact is that the Q8 station is much newer. It is supposed to be the third largest gas station in the world – but I am in no position to confirm or deny that.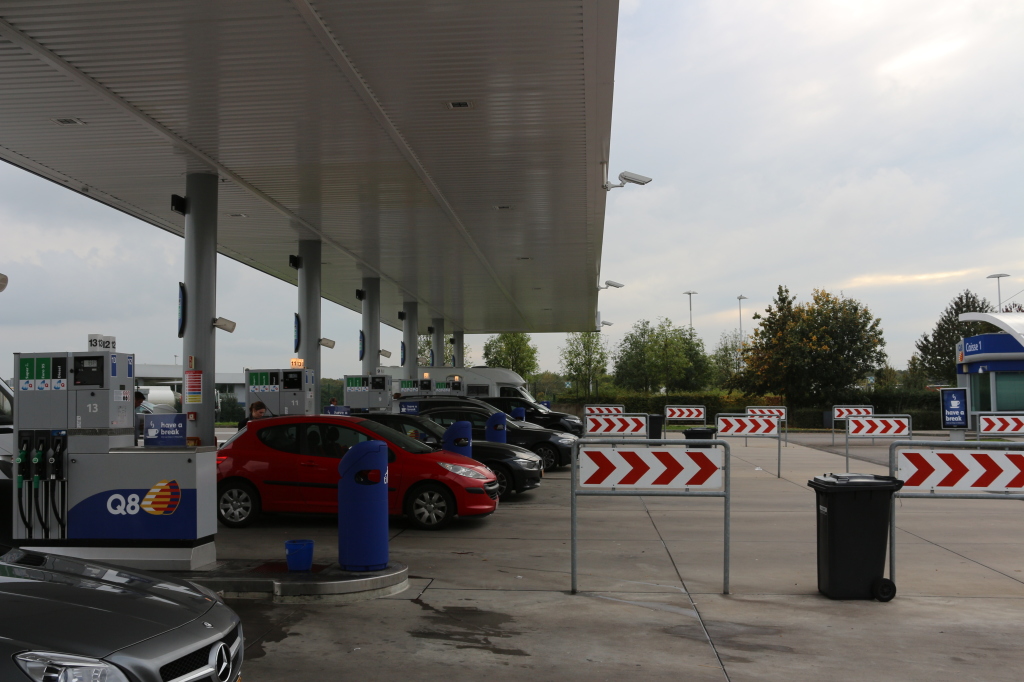 Q8 has also chosen Tokheim as the pump provider for this station. The pumps do not have payment terminals installed. Instead there is about one terminal for each second isle (so one terminal for four pumps). Everything is very clean and in good order.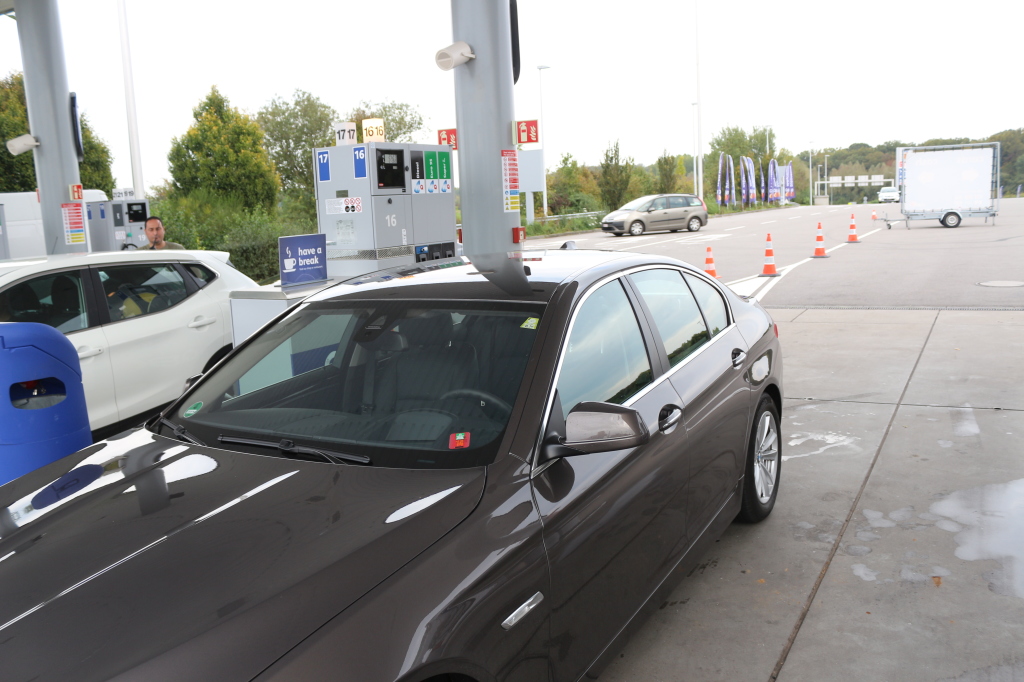 At the payment terminal (outdoor payment terminal, OPT) it is possible to choose any of the nearby pumps (so not just the next four pumps). This is a good idea to have some kind of backup if one of the terminals fails. But it is a bit confusing for the customer to have so many options.
After paying and filling up the car, you have to drive through the barrier that prevents that any car can leave without paying. Q8 has split this into two sections: In the area where you can only pay with card, the barrier automatically lifts up when you come close to it with your car. This is no issue since you cannot fill up at these pumps anyway without card preauthorizations. So it is impossible to steal. For the cash payment pumps there is a separate lane with a cashier sitting in the box. It is only possible to leave when the cashier has opened the barrier.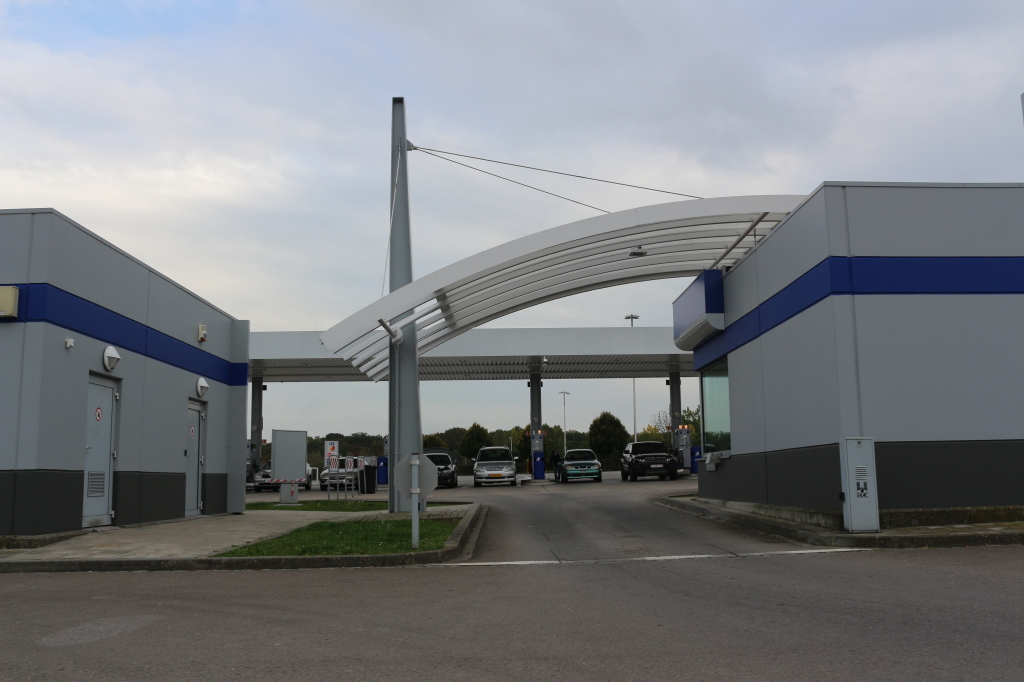 The Q8 station also has a huge parking space and a quite large restaurant and super market. Especially surprising is the enormous number of tobacco products offered. Maybe there is also a tax difference that makes it interesting to buy it in Luxembourg. I have seen people buying piles of cigarets or whole bowls of tobacco. But since I am not smoking it is not possible for me to comment on the financial benefits.
Again nothing special or new in this Q8 station. The only unusual thing is the payment boxes behind the pumps. Also probably a but unusual is that the shop and restaurant are not linked with the gas station at all. They have standard retail POS systems (Micros) and have nothing to do with the fuel sales that happen a few hundred meters away from them.
So overall I am a bit disappointed that I have learned nothing new at these enormous stations. They are not special if you ignore that they are probably ten to twenty times bigger than a normal station. But I have to say it was a good opportunity to refuel my car with diesel. It is really quite a difference compared to Germany and Belgium.